Yong'an Conch Cultural Park is located on the north bank of Yong'an Fishing Port in Xinwu District, Taoyuan City. Yong'an Fishing Port is the only Hakka fishing port in Taiwan. With the full support of the Hakka Affairs Council, the Taoyuan City Government has carried out the construction of the park, which has a base area of 5.6 hectares, at a total cost of about NT$450 million. One of the most distinctive features of the park is its "conch curved shell" building. With the design concept of a conch buried in the sand, it transforms the tradition of Hakka people fishing and "blowing the conch" into an artistic landscape that symbolizes the Hakka ancestors' spirit of braving the sea.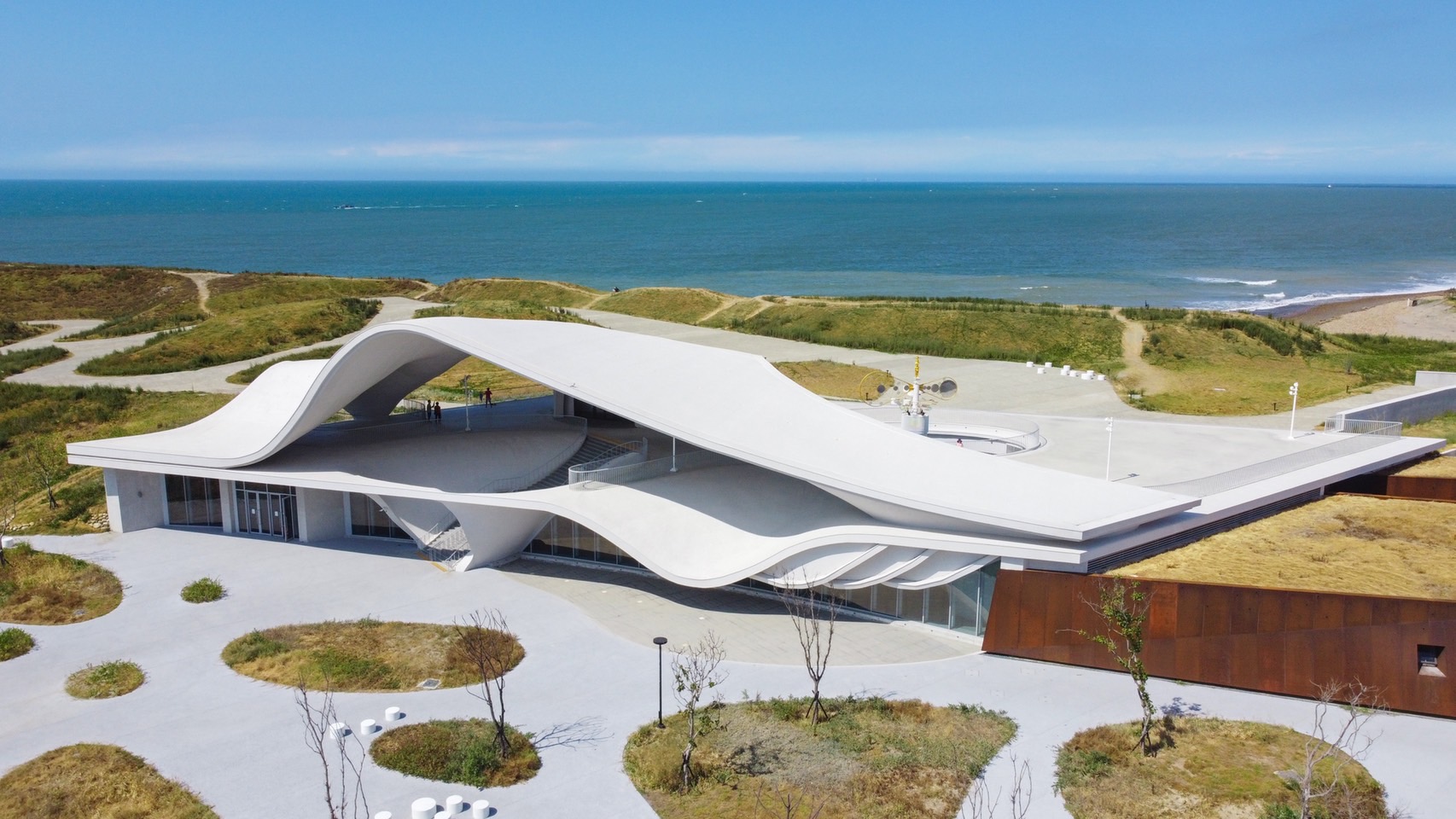 The Yong'an Conch Cultural Park Project was carried out by architect Dai Xiao-qin (戴小芹). It fully integrates elements such as the ocean, Hakka culture, ecology, etc. The building adopts a double-layer roof, rainwater recycling system and other designs, making the conch building an ecological, energy-saving, and waste-reducing smart green building that was recognized by the 21st Public Construction Quality Award (in the Architecture category). The outdoor staircase at the main entrance of the building leads to the landscape platform on the 2nd floor, where you can enjoy the sunset and coastal scenery of Yong'an Fishing Port.

Taoyuan's coastal Hakka community has a unique maritime culture. Every year, the municipal government holds the "Marine Hakka Culture Festival (海客文化藝術季)" to pass on to the public the unique marine culture based on Hakka lifestyle of combining agriculture and fishery. After the "Yong'an Conch Cultural Park" was opened, it serves as a venue for marine Hakka cultural experience and education. The park is connected to the North Taoyuan Hakka Cultural Hall, the 1895 Yiwei War Memorial Park, and the Taiwan Hakka Tea Cultural Hall, becoming one of the four major Hakka highlights in Taoyuan.
 



The Xinwu District of Taoyuan City is the birthplace of the Hakka marine culture. Residents of the local Hakka village have developed a lifestyle of both farming and fishing due to living by the seaside, leaving behind centuries-old traditions such as "blowing conch", "beach seine" and "sea weir." Interested tourists may wish to take a trip to the park to experience the unique charm of this seaside Hakka village.