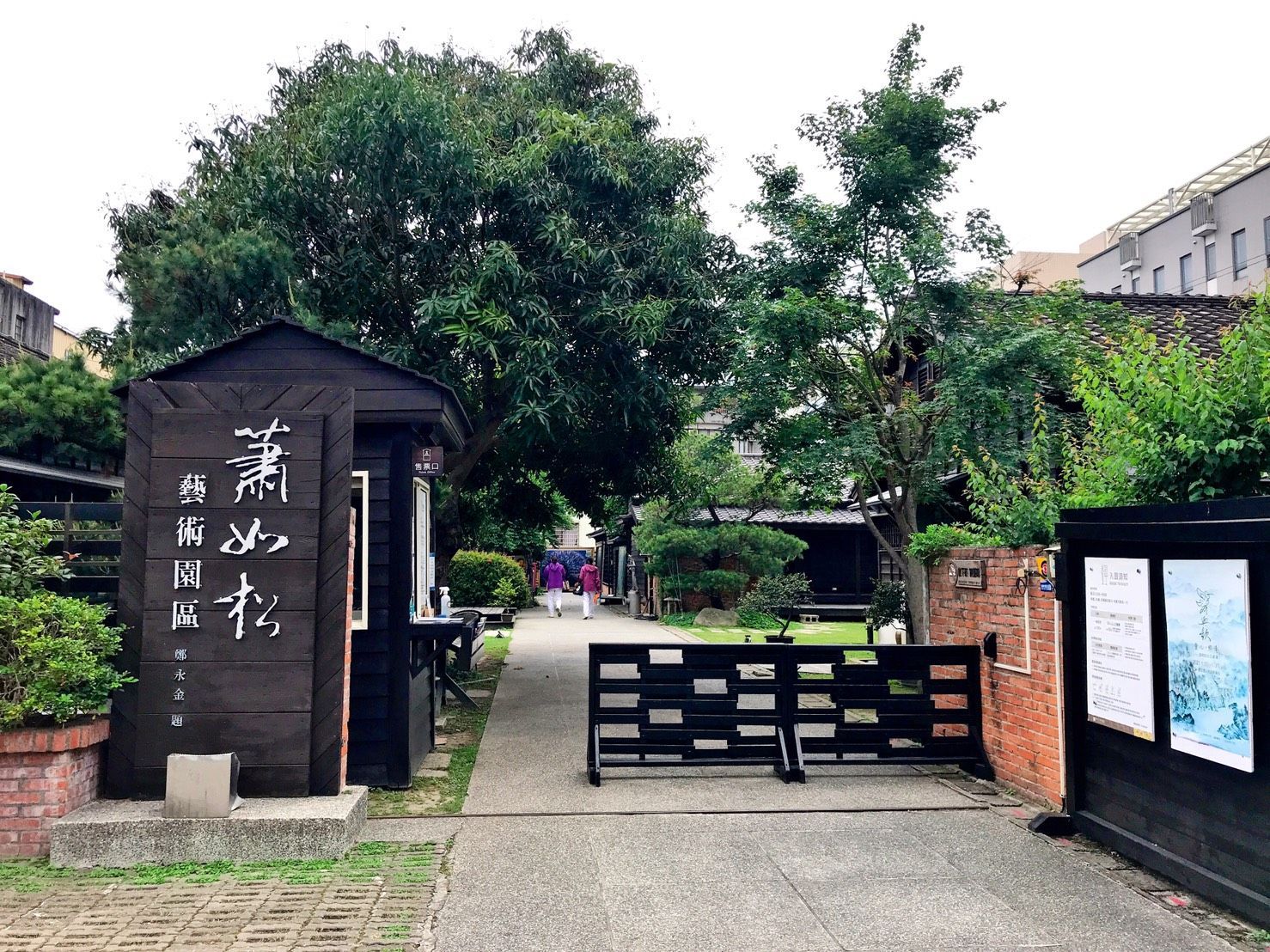 (All photos courtesy of Xiao Ru-song Art Park's Facebook page)

Chinese name: 蕭如松藝術園區
Located at: Zhudong Township, Hsinchu County

Xiao Ru-song, born in 1922, from Beipu Township in Hsinchu County, was a Taiwanese Hakka contemporary watercolor artist. From 1950, his work took in Impressionism, Cubism and Fauvism and combined them with traditional Far Eastern calligraphy lines and brush strokes to create a unique style of painting. After Xiao died in 1992, his former residence went untended for a long time and fell into a state of disrepair. Later, the Hsinchu County Cultural Affairs Bureau put forward plans for a Xiao Ru-song Art Park plan and in May 2004 set up a preparatory committee, inviting academics, experts and local prominent figures to weigh in.



Their research work led to the restoration of the Xiao Ru-song residence to its former appearance and the rebuilding of old dormitories around it. The park formally opened in 2008 and the grounds entirely retain Japanese-era architectural features and gardens. Today it stands as an important cultural and exhibition space in Hsinchu's Zhudong.


The park covers an area of around two hectares and displays Xiao's work from each period. It is also a diversified art space that combines artistic exchanges, exhibitions and relaxation. The park houses five Japanese-style old dormitories, each of which was originally an independent residence, and one of which is Xiao's former residence.


With the architecture restored to its original appearance, the park displays the way of life from Xiao Ru-song's time, showing the kinds of implements, artefacts, documents and scenery that Xiao would have used.



The park has on display a hundred of Xiao's original artworks and reproductions, and regularly invites private and public art museums to exhibit works from the collection for local art lovers and members of the public to see and learn from.


The park, as both a fine art museum and a local cultural center, at times also arranges exhibitions of painting, calligraphy, sculpture and all forms of art by foreign and domestic artists. It can be used as a place to show off the results of fine art contests and as a place for artistic workers to hold seminars and conferences.


The park's multimedia audiovisual study center and meeting hall can accommodate group activities for 30-40 people. It is mainly used for regular study activities like art camps, teaching fine art and training volunteer tour guides, or for forums that accompany the park's main exhibitions. The park also holds regular community days that offer gatherings and art learning opportunities to the surrounding community, as well as helping with music publishing and the teaching of history and language among other projects.