Photo courtesy of Taichung City Government

Chinese name: 土牛客家文化館
Located at: Taichung City (Central Taiwan)
Year of Establishment: 2006
English Address: 10 Decheng Lane, Fengshi Road, Shigang District, Taichung City, Taiwan


The current site of the Tuniu Hakka Cultural Hall in Shigang District, Taichung City is the site of the Liu family house. The Liu family house was built by Liu Qi-cheng (劉啟成) during Emperor Qianlong's (1711-1799) reign in the Qing Dynasty. When he was young, he followed his father from China's Guangdong province to settle in Shigang.



Photo courtesy of Taichung City Government


After the family prospered, the original house was expanded, and the Liu family house was built in Shigang's Tuniu Village. The Liu family house was once the largest group of buildings in the region of Shigang and Dongshi. Over the years, the Liu family flourished and had many descendants; it was one of the most prominent families in the local area. The Liu family house is an important symbol of the reclamation history of the Hakka immigrants at mountainous settlements.


In 1999, the house was completely destroyed by the Sept. 21 earthquake. However, the local Hakkas spared no effort to preserve their traditional culture. After six years of enthusiastic endeavors by the Liu family and the local residents, the original appearance of the house was reconstructed and the house became the Tuniu Hakka Cultural Hall.


In remodeling the old house, which was highly regarded, it was repositioned and rebuilt as a "living Hakka culture museum" based on the concept of being nostalgic but not old-fashioned. The configuration in the house is divided into two parts — static and dynamic.


The Tuniu Hakka Cultural Hall maintains the form of the original Liu family house, including the main hall, the gallery, the east and west wings, the descendant lanes, the interior and exterior gateways, the interior and exterior courtyards, and the Half-Moon Pond (fish pond), etc. The setting of the Cultural Hall preserves traditional Hakka culture, and places the precious cultural relics rescued by the various parties after the earthquake disaster in their original position, maintaining the style of the olden times.



Photo courtesy of Taichung City Government


At present, the main hall, Zhangren Hall (章仁廳), Zhangzhi Hall (章職廳), Zhangxi Hall (章喜廳) and Zhangsong Hall (章崧廳) are used to display cultural objects associated with the historical origins of Hakka culture, food and clothing, cultural etiquette and religious beliefs. Also on display are print and multimedia materials, which are fused with the architectural features of the house to show the spirit of Hakka culture.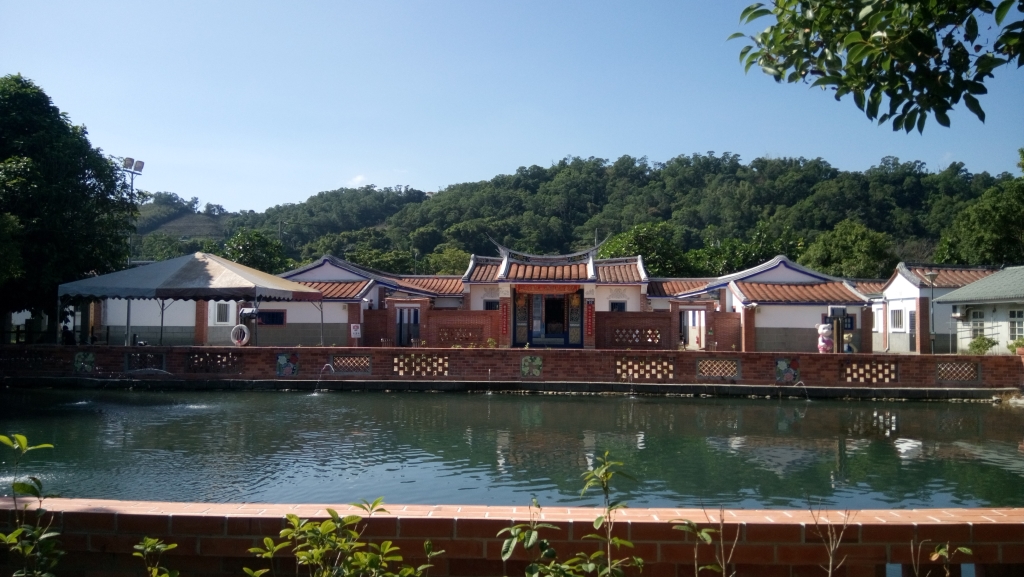 Photo courtesy of Taichung City Government


In addition, the Liu clan's ceremonies, which have been in existence for a long time and are grand, have been opened up to the general public, so that many people can better understand the history of Hakka culture and the Liu family's house, in order to break the passive exhibition mode of displaying traditional cultural relics and let Hakka culture become successfully transformed through open and participatory approaches, marking a milestone in the reconstruction of landmark cultural buildings.