National Central University (NCU) held an "International Conference on Policies of the Hakka Language and Minority Languages" in Taoyuan City under the auspices of the Hakka Affairs Council (HAC) on Dec. 4.
 



Apart from government officials and domestic experts, representatives from different countries were invited to join in the event, including Davyth Hicks, Secretary-General of European Language Equality Network (ELEN); Jeremy Evas, head of Prosiect 2050 of the Welsh Government; and Shane Taurima, CEO of Māori Television of New Zealand.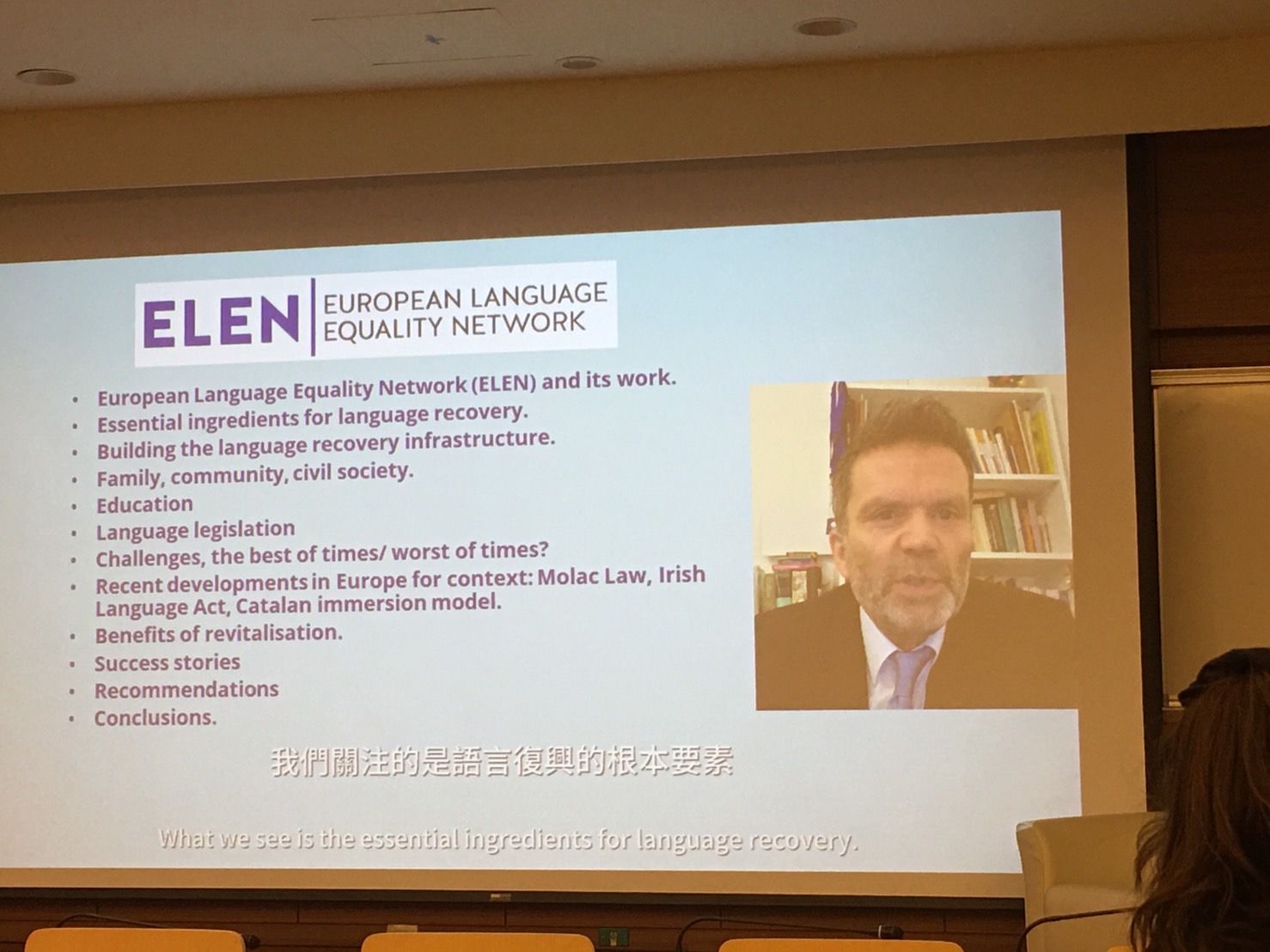 Noting that minority languages in Taiwan face the threat of extinction because of policies that overemphasized Mandarin in the past, HAC Minister Yiong Con-ziin said that the Council drafted the Hakka Language Development Act (客家語言發展法) to promote the ethnic language as the common language and a medium of instruction by, for example, building mother tongue speaking communities and encouraging Hakka people to speak their language in the neighborhood to allow the Hakka language to integrate into the daily life.

The Minister believes that, for Taiwanese society, language revival is a part of transformational justice, and that everyone must be aware of the crisis of the loss of their mother tongue and identify the language they are using. Thus, he added, people can establish an environment of multilingualism and mutual respect.

Considering the urgent need to promote the Hakka language revival, in order to actively implement the Hakka mainstreaming in Taiwan, HAC has been paying attention to the strategies of preserving and revitalizing the languages of ethnic minorities in various countries for many years. The Council hopes to expand the international Hakka network to share the results achieved by Taiwan in reviving ethnic languages.

As part of the global Hakka network, the conference invited commissioners of linguistic institutes or organizations that promote the minority language restoration from various countries, strengthening two-way communication between Taiwan and other countries that promote ethnic languages as well as demonstrating Taiwan's considerable achievement in revitalizing the Hakka language over the years.