The Hakka Affairs Council (HAC) and Hakka Affairs Commission of the Kaohsiung City Government co-hosted a short trip for bilingual educators to Meinong and Liouguei districts on Nov. 12 to share their experience on how to promote Hakka language education to perpetuate Hakka culture in the face of mother language attrition and social changes.
 



Expressing his thanks to principals and teachers of many schools for their efforts, HAC Minister Yiong Con-ziin said that Meinong is the place where Hakka language immersion and Hakka-Mandarin bilingual education are actively invested in.

The Minister said that, in the past, Mandarin was used as a single language in classroom teaching and learning, but nowadays Hakka language is used to teach different subjects at school through language immersion. Our mother language can be used as a medium of instruction, he concluded, hoping that the "Meinong model" will be developed in other schools in the future.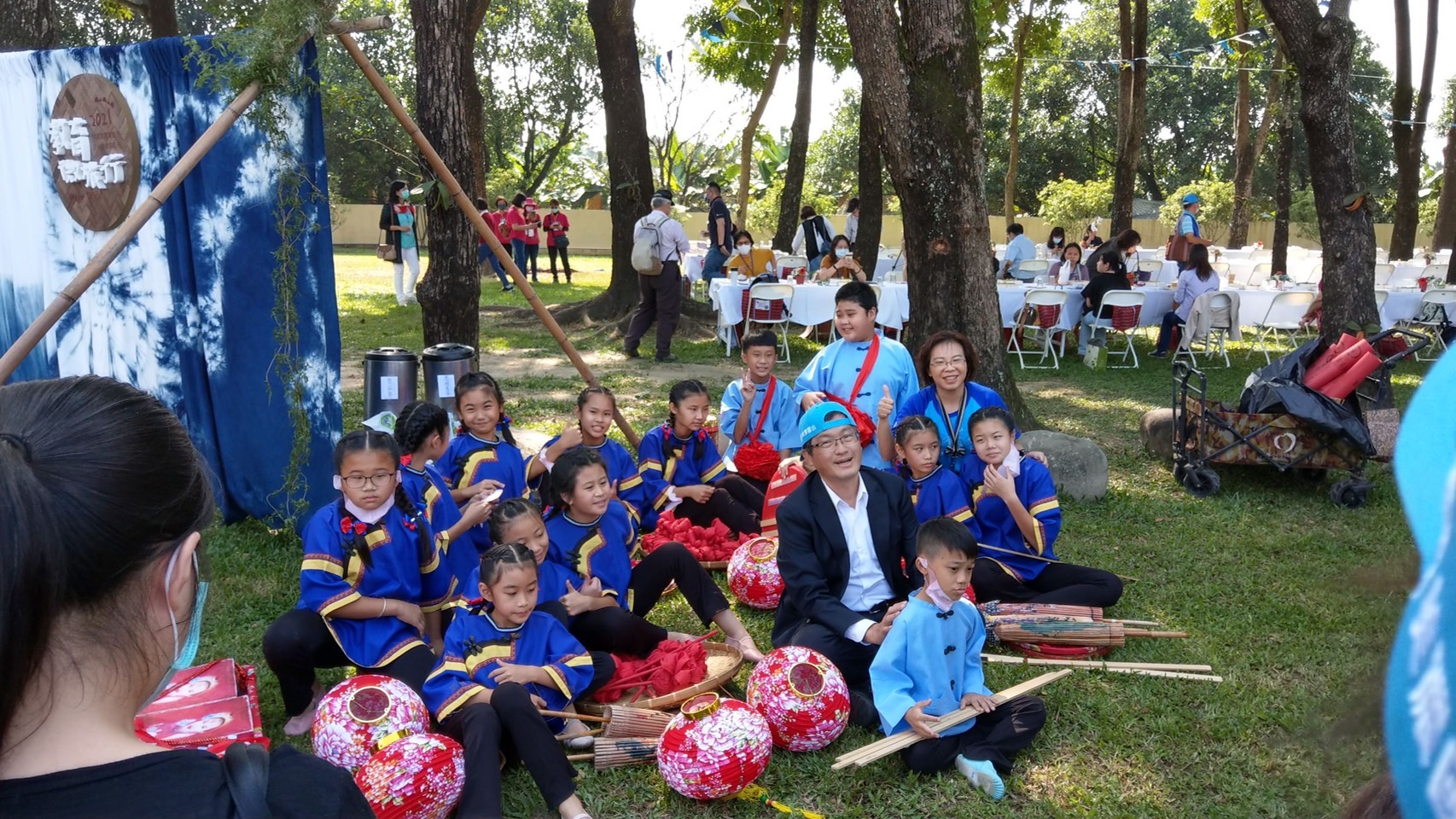 Since 2013, the Council has partnered with Kaohsiung's Hakka Affairs Commission to push forward Hakka language immersion, Hakka-Mandarin bilingual education, and Hakka digital learning in the Meinong region, in order to respond to changes in the learning environment and raise the teaching quality. 

Nowadays, junior high schools, elementary schools and kindergartens in the districts of Meinong and Liouguei jointly demonstrate the bilingual and digital Hakka teaching experience, so that more school teachers can join the Hakka teaching program to foster the Hakka language ability, international language competence, and technological literacy in the younger generation.
 



HAC said that, under the framework of the National Language Development Act, the transmission, revitalization, and development of the Hakka language have broadly and concretely been promoted, allowing the ethnic language to be used equally, interactively, and communicatively in schools, neighborhoods, and other public spaces.

The Council hopes that Meinong, regarded as the development base for Hakka language education, can be an exemplar for local Hakka communities in other cities/counties to bring out characteristics of Hakka teaching in key development areas of Hakka culture.